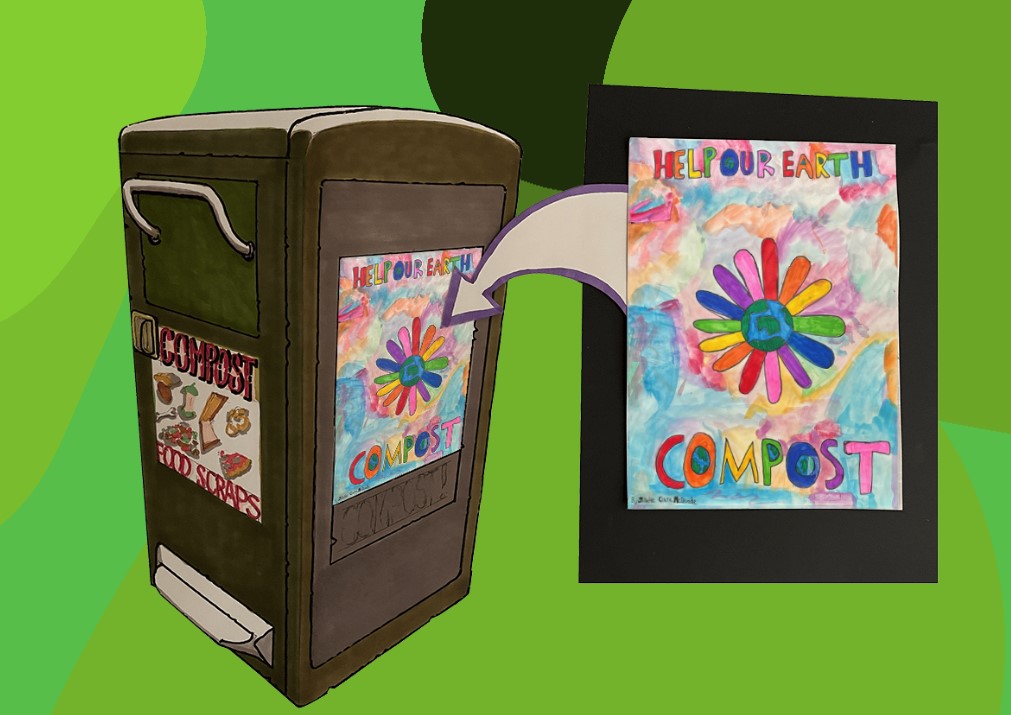 Register
63 Seats Remaining
Painted Bins Artist Reception
Founders Room
Thu Jun 1, 2023
5:00 pm - 7:00 pm
Celebrate the contributions of works from local students submitted for the Tiburon Painted Bins Project.
By placing compost bins with children's artwork in parks and other public areas, Painted Bins is preventing food waste from going to the landfill, and greenhouse gases from going into the atmosphere, while educating people about the importance of composting.
QR codes on the Painted Bins provide information about food waste, composting and climate change, thereby educating the public about sustainability.
Attend Events
We often take pictures and videos at our events. Let us know if you want to be excluded. Call us at 415-789-2661