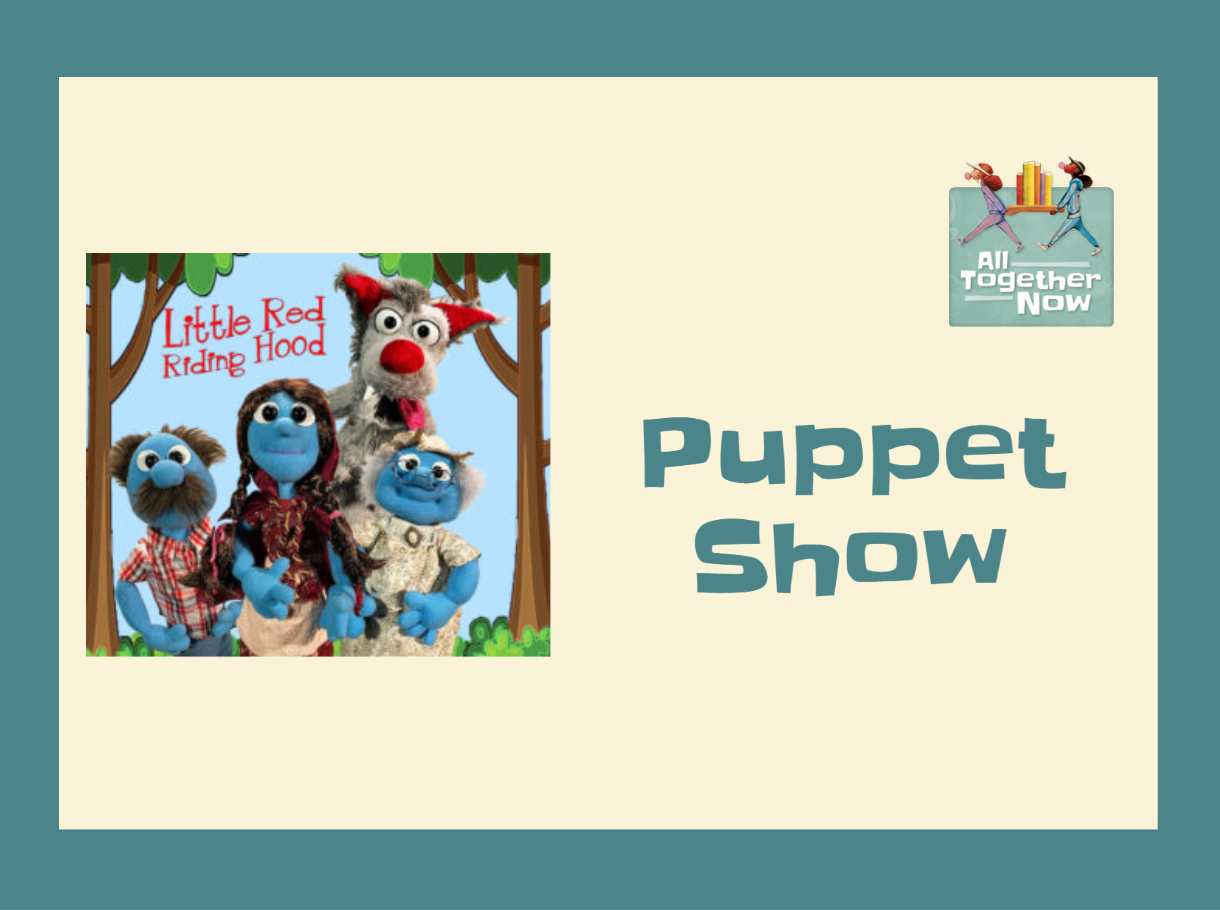 Puppet Show: Little Red Riding Hood
Founders Room
Thu Jun 29, 2023
11:00 am - 11:30 am
Join us for a fun retelling of Little Red Riding Hood presented by Puppet Art Theater!
A nutty version of the classic fairy tale done Puppet Art Theater style.
Little Red and her dog Fifi are taking pepperoni pizza to Grandma's when they run into the wolf.
Wolf loves pizza and plots to get Red's. Join Little Red, Fifi and Grandma as they try to keep the wolf from eating them and their pepperoni pizza.
All ages welcome.
Attend Events
We often take pictures and videos at our events. Let us know if you want to be excluded. Call us at 415-789-2661