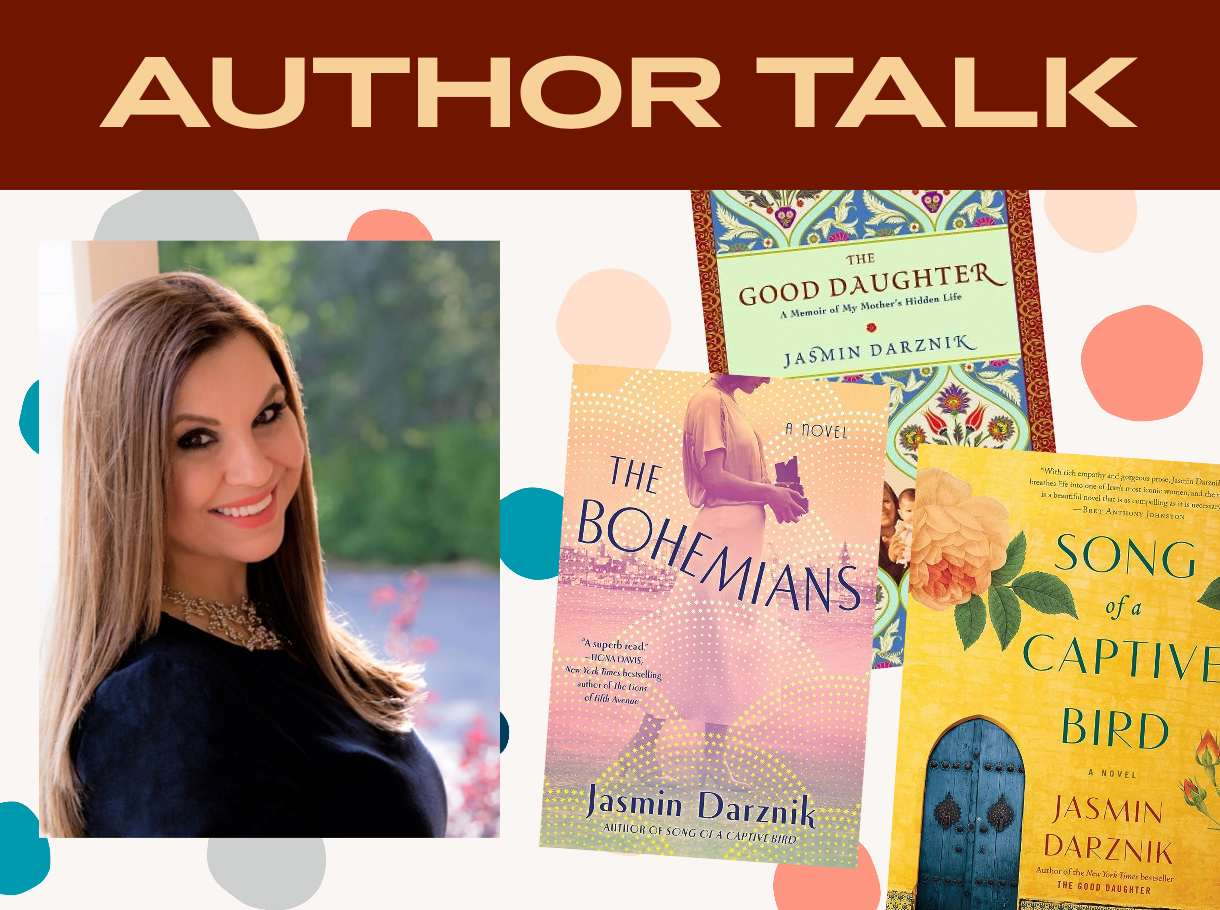 Register
25 Seats Remaining
Author Talk with Jasmin Darznik
Founders Room
Thu Nov 9, 2023
5:30 pm - 7:00 pm
Local author Jasmin Darznik will talk about her writing career.
Jasmin Darznik, author of The Bohemians, Song of a Captive Bird, and The Good Daughter, will discuss her books and career.
She is chair of the MFA Program in Writing at California College of the Arts in San Francisco.
Her fourth book, a novel set in Old Hollywood, is forthcoming.
Attend Events
We often take pictures and videos at our events. Let us know if you want to be excluded. Call us at 415-789-2661