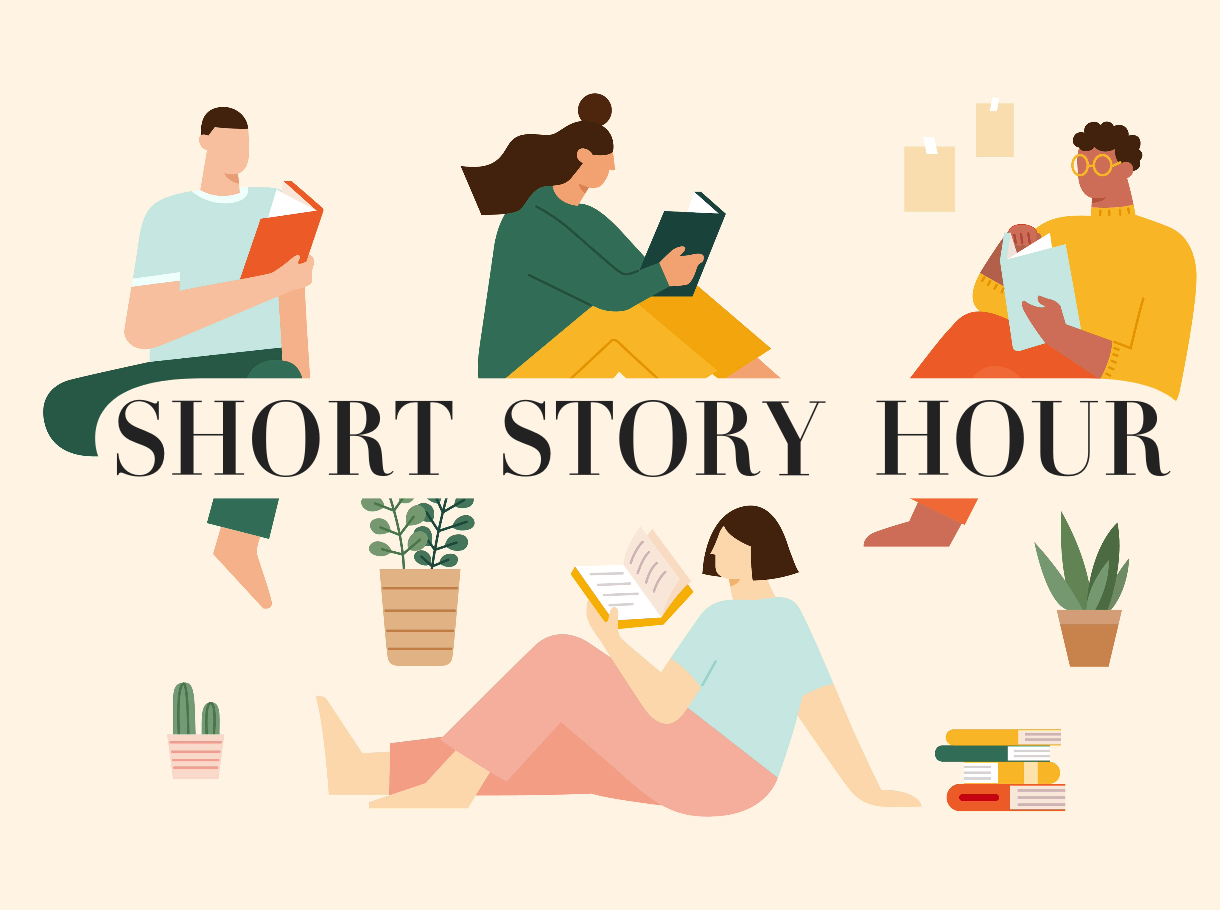 Register
2 Seats Remaining
Short Story Hour
American Classics
Reading Room
Wed Oct 11, 2023
2:30 pm - 3:30 pm
Join us for thoughtful discussions of classic American short stories and let words come to life.
Enjoy reading short stories? Looking for thoughtful discussions of classic works by American authors?
Story Selections
September: My Kinsman, Major Molineux by Nathaniel Hawthorne
October: The Black Cat by Edgar Allan Poe
November: Benito Cereno by Herman Melville
December: Jim Baker's Blue-Jay Yarn by Mark Twain
(All story selections taken from Oxford's Classic American Short Stories edited by Douglas Grant. Available on Amazon.)
From the heartwarming tales of O. Henry to the profound stories of Flannery O'Connor, each session is a doorway to a world of imagination and insight.
Whether you're an avid reader or just beginning to explore classic literature, our Short Story Hour offers a welcoming space to share your thoughts, gain new perspectives, and forge literary connections.
Join us every second Wednesday at 2:30 PM in the Local Authors Room!
Register to let us know you're coming.
Attend Events
We often take pictures and videos at our events. Let us know if you want to be excluded. Call us at 415-789-2661