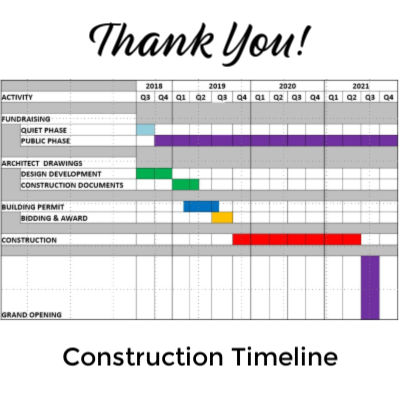 September 30, 2019
By jdunn
A Huge Thank You From the Library Director
Credit Where Credit is Due
The money is in place and the architectural plans are complete thanks to Chris Ford and his team from BRW Architects in San Francisco. We are very excited to be working with Alten Construction, Inc. on the project. 
I would like to congratulate and thank the following people for their part in making the expansion a reality: 
The 1,250+ expansion donors who understood and trusted the library's intentions; 
Project Manager Glenn Isaacson for giving the gift of his expertise, thousands of hours of his time, and his unwavering vision of the future;
The dedicated people of the Library Foundation who raised the funds privately; 
The Library Agency Board of Trustees for their continuing efforts, confidence, and professionalism; 
The Town of Tiburon and the City of Belvedere for their advice and support over the years; 
The many volunteers and residents who gave their time and expertise;  
And the dedicated and brilliant staff for their hard work on the planning, their uncompromising efforts to get it right, and their continuing excitement in taking part in the project.
Stay tuned and coming soon: A Ground-breaking Party for the Communities.