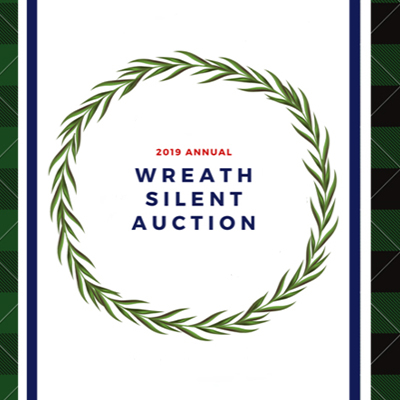 October 23, 2019
By isilva
Bookmarks 2019 Wreath Silent Auction
Kids get involved! Huge raffle prizes!
Join Bookmarks at Rustic Bakery as we host our annual wreath silent auction. All proceeds go to benefit the children and teen programs at the Belvedere Tiburon Library.
This family tradition kicks off on ​December 4th from 5-7pm, ​showcasing over 30 handcrafted wreaths donated by local businesses, Bookmarks members, friends, artists. 
And for the first time, we are proud to include wreaths made by the children who benefit from the programs at the library!  
Light bites and bubbles will be served for the adults, and we will have treats, hot chocolate, and holiday crafts for the kids. 
Our beloved children's librarian, Alicia Bell, will be hosting a special storytime for kids at 5:30pm. 
Wreaths will be displayed alongside bidding sheets at Rustic Bakery beginning November 18th. Our "Buy it Now" bids will be back again this year, where you can avoid being outbid by paying the asking price upfront!
Look out for wreaths donated by Stacey Crawford, Anne Feinberg, Lida Soofer, Jennifer Sicklick, Abigail Varre, and more! 
NEW THIS YEAR: KIDS MAKING WREATHS
 
●    Kids who use the library are helping to make a large wreath for auction, based on the library's summer reading program called "A Universe of Stories." ​The younger children will work on November 14th at 11am, and the older children are invited on November 21st at 4pm. Please come to the library if you'd like your child to participate!​ This wreath will hang in the children's room until the auction when it is moved to Rustic Bakery for bidding.
●    Kids are invited to bring a handmade wreath for the auction, and each submission gets a prize! They can either donate their wreath to raise money for the kid's programs at the library or bring it back home for their family to enjoy at the end of the night.
---
Media Contact:
Karen Ripenburg
323.356.2023
[email protected]