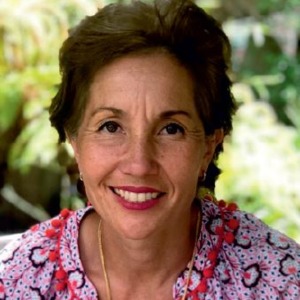 August 14, 2021
By isilva
Dear Friends & Neighbors
As life in Belvedere and Tiburon begins its return to pre-COVID normalcy, the Library Foundation and its entire Board of Directors would like to share our sincere hope for everyone's continued health, safety and perseverance through these unpredictable times.
I continue to be both excited and encouraged by the progression of our Library's expansion—it seems like every day the building looks different or a new construction element has been introduced.
And while construction on the project experienced some unavoidable delays, we know the wait will be worth it when we can finally unveil the Belvedere Tiburon Library for all the community to see!
Your new Library will soon be the community's central hub: a welcoming place to socialize with coffee or a small bite on our outside deck adjacent to Corner Books; your go-to spot for attending speaker series, viewing spectacular art in our new gallery or reserving a conference or Zoom Room for personal work or group meetings.
The Belvedere Tiburon Library is poised to become your singular destination not just for reading but for community building, personal enrichment, and the enjoyment of arts and culture.
The entire Board of Directors joins me in expressing our immense appreciation and gratitude to our wonderful community of friends and donors who continue to support the Library Foundation through these unusual times.
And for those who have not yet made a contribution to our expansion and Hero Campaigns, I hope you'll consider doing so. We have about $600,000 left to raise to meet our goal of $17M. Your gift can help us cross the finish line!
The staff and volunteers at the Library will be thrilled when we finally get to see all of our friends and patrons again—the exact date is still to be determined.
Until then, we hope you'll take advantage of all the Library can offer right now with its numerous and robust digital and online programs.
All my best,
Rachael Ong
President, Foundation Board of Directors