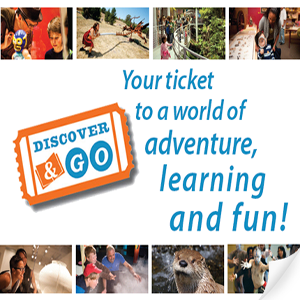 February 23, 2016
By isilva
Discover & Go Museum Passes
The library's go-to place for free and discount passes
MARINet Discover & Go is the library's go-to place for free and discount passes for up to 50 museums and cultural institutions in the greater Bay Area.
Locate the museum you wish to visit, make a reservation and print the pass, all from home.
Click on Museum Passes under the Services heading on the Library's home page for more information and for the link to Discover & Go. You will need your library card number and PIN.
The Fine Arts Museums of San Francisco (FAMSF) are not part of the Discover & Go system, but you can get free passes to the de Young and Legion of Honor by visiting the Reference Desk at the library.
Each adult living in the 94920 zip code area with a valid library card is entitled to two passes per year. Each pass admits two people.
Don't forget the FAMSF Auxiliary's Bouquets to Art show coming up April 5-10 at the de Young.