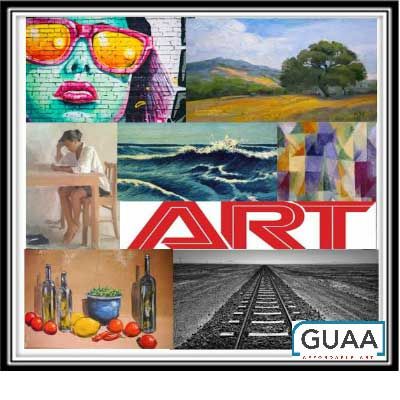 February 28, 2018
By isilva
Get Ready for the Library's 9th Fabulous Gently Used Art Auction
One of the Library's most exciting and anticipated events is our biannual silent Gently Used Art Auction.
This is a win-win event for everyone involved, and we are happy to announce it is that time again.
Purchasers walk away with something new and wonderful at bargain prices for themselves or for someone they love, donors of the art receive a tax-deductible receipt, and the Library gets the benefit of the proceeds. 
Donations:
If you have framed two-dimensional artwork or art books in good condition that you are ready for someone else to appreciate, bring them to the Founders Room at the Belvedere Tiburon Library at any of the following times:
Thurs. Mar 8      3pm-7pm
Fri. Mar 9        10am-4pm
Sat. Mar 10     10am-4pm
Sun. Mar 11     12pm-4pm
Mon. Mar 12     10am-1pm
Silent Auction:
The Silent Auction will be open for bidding through the following days and times:
Thurs. Mar 15     10am-5pm
Fri. Mar 16     10am-5pm
Sat. Mar 17     10am-5pm
Sun. Mar 18     12pm-2pm 
For those who fall in love with a piece and want to be certain of purchasing it, a "Buy it Now" price will be listed.
On Sunday, March 18, after 2 pm all other bids will be reviewed, and the art will go to the highest bidder of record.  
An Invitation
In Thanks for Your Support:
Wednesday, March 14, 6 pm – 8 pm 
A Special Preview Party is held by invitation to Foundation donors of $100 or more.
If you have not yet, but would like to make your donation, you can do so at the door.