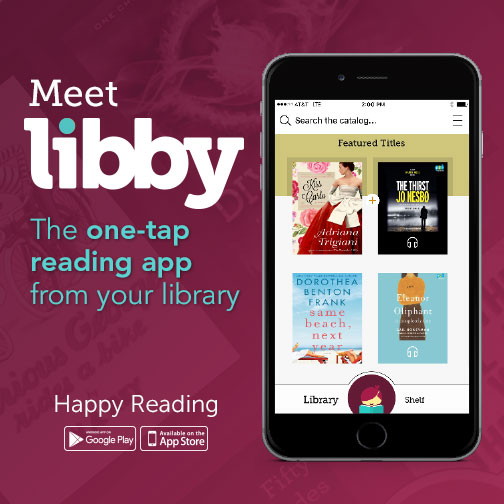 August 4, 2017
By isilva
Have You Met Libby?
A fresh and easy way to borrow, read and listen to OVERDRIVE'S ebooks!
It takes just a few taps to find and borrow a title.
Libby is a ground-breaking ebook reader and a beautiful audiobook player.
Sign in to multiple libraries, with one or more cards for each library.
All your loans and holds are consolidated on a single shelf.
Try the new app NOW!