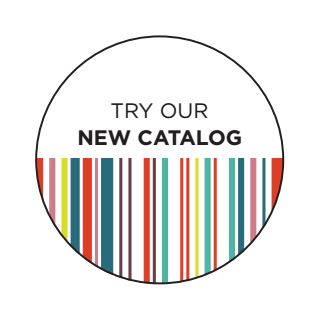 June 28, 2016
By isilva
New Catalog Coming!
We are excited to introduce our new, improved library catalog!
We'll be switching to the new catalog on July 20, but you can get a sneak peek now. We'd love your feedback!
We are excited to introduce our new, improved catalog. Get a sneek peak now!
To learn more about the new features and how to get started, visit MARINet.
The new catalog offers lots of exciting new features: 
Smart Search makes it easier to find what you're looking for with simpler language (e.g. "new books")
Browse and discover new titles, best-sellers, staff picks and more 
One-click holds sent to your preferred pick-up location 
For Later shelf  to keep track of titles you want to read in the future
Read or share reviews, ratings and lists with other library patrons 
Help us improve!
We welcome your help improving the new catalog while trying out its features.
If you find mistakes, let us know and we'll try to get them fixed as soon as we can.
If you love it, or hate it, let us know that too! Send us feedback at [email protected]. 
While we make the transition to our new catalog, you will be able to access both the new catalog and old catalog for a few months. After that, the old catalog will no longer be available.
How to get started
You don't need to log in to search or browse the catalog. If you want to place a hold or use other account features, you will need to log in.
When you log in to your new account for the first time, you will need to complete a one-time signup process.
Just log in with your library card number and PIN, then create a new username and set up your preferences.
You can log in with either your username or library card number from then on. You can also change your username at any time.
The new catalog offers opportunities to share comments, ratings, shelves and lists with the library community. (Your borrowing records are always private and are not linked to shared features).
Using the shared content features is optional.