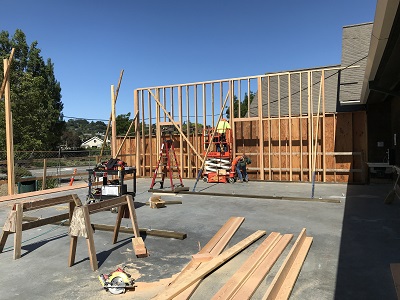 June 4, 2020
By joey
Sticks in the Air
May 29th saw the first wall of vertical framing of the Extension.
Interior framing for the new electrical closet also has begun in the space vacated by staff recently.
Earthwork for the North Parking Lot and Zelinsky Park will commence this week now that the job-site trailer is in its new location. Lots of activity!