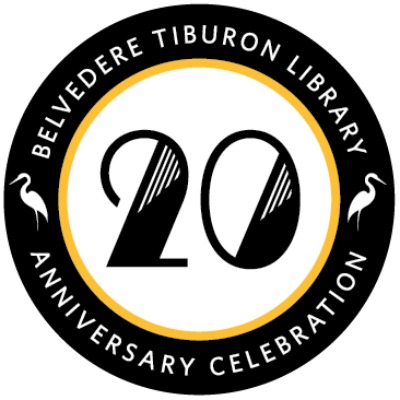 May 13, 2017
By jdunn
Thanks to All for Celebrating The Library's 20th Anniversary Weekend
A great time was had by everyone!
The Library's 20th anniversary celebration was a weekend filled with entertaining and wonderful events. Thanks to the Tiburon Peninsula Foundation for sponsoring the whole weekend.
Beginning Friday night with Pop Up 94920 Anniversary Edition, sponsored by Bill Smith & Ann Aylwin, Pacific Union International Real Estate, the big tent in the library parking lot was filled with excitement. Ten speakers challenged and delighted the sold-out audience with their presentations. 
Children and teens enjoyed music performances by Lucky Diaz and the Family Jam Band, and Redwood High's Sherpas during the day on Saturday, while playing games, getting henna tattoos, and listening to Paige Peterson read "Blackie, the Horse Who Stood Still." Many thanks to our sponsor, the Belvedere Community Foundation.
The Roaring Twenties Casino Night Saturday was an evening of jazz, dancing, great food from Robin Scott Catering, and gambling in support of the Library. Thanks to sponsor Deborah Cole, Golden Gate, Sotheby's International Realty.
To wrap up the weekend, the Sunday program, First a Dream, a Community Builds a Library, honored our Founders and celebrated our Volunteers. It was an event planned to remember the past and shape the future: where we started, how it happened, where we are now, and where we are going. Thanks especially to Library Agency Trustee Bonnie Spiesberger for making this afternoon such a success. 
None of these events would have happened without the many hours put in by the Library's extraordinary volunteers and generous sponsors. Thanks to you all!