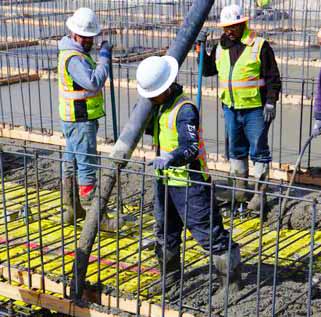 March 25, 2020
By joey
The Slab on Grade Is Down and Stem Walls Are Going Up
Friday, March 13 was a lucky day for the Expansion Project.
The construction team had artfully lined up 30 concrete trucks, a large concrete placement crew, a 90-foot concrete pump boom, and good weather to place 250 cubic yards of concrete to form the slab on grade all in one day.
We captured some aerial footage of the process, take a look!