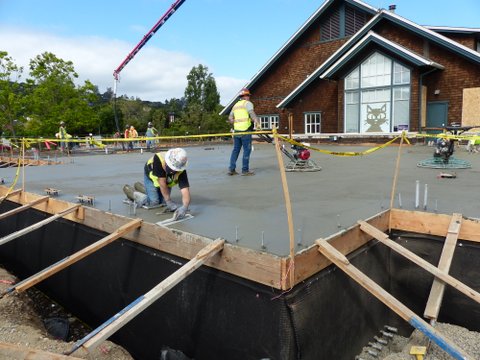 May 20, 2020
By joey
Upper Concrete Slab Poured, Now We Go Vertical!
A milestone was reached on May 20 when the upper concrete floor slab was poured and finished.
This marks the completion of the foundation system. It provides the base for the commencement of the Library Expansion's vertical structure.
These last weeks have also seen the completion of temporary offices in alcoves off the central nave of the Library for Debbie, the Library Director, and Kristin, the Assistant Director for Business and Finance.
And the Technical Services staff have vacated their former offices and turned that area over to the Contractor.