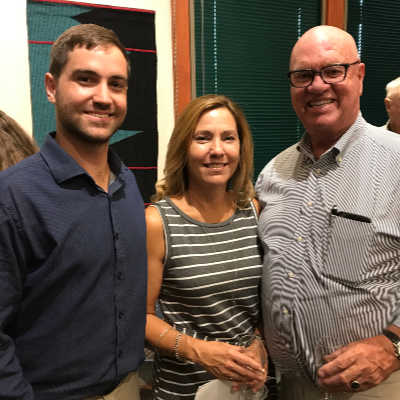 September 26, 2019
By jdunn
We Have a Contractor
Best Board Meeting ever!
Last night the Belvedere Tiburon Library Agency Board approved a contract with Alten Construction to build the addition to the Library, remodel the current building, build a new parking lot and landscape the adjacent Zelinsky Plaza and Park.
Champagne corks popped and the crowd of 35 toasted the people who have worked so hard to get us to this point, including Library Director Deborah Mazzolini, Library Staff, Project Manager Glenn Isaacson, and the many Board members and community leaders who have gotten us to this point.
Alten Construction is a Marin-based company with a good reputation and extensive experience building public facilities. It was the contractor for buildings and modernization of both Del Mar Middle School and Bel Aire Elementary School, and has built fire stations and many other large municipal buildings in the Bay Area. 
We have our General Contractor!
As of press time, the start date is not firm. Watch the Library website and this blog for the date of the Groundbreaking Celebration.
Photo: Bobby and Shannon Alten of Alten Construction, Bill Smith, Chair of the Belvedere Tiburon Library Agency Board