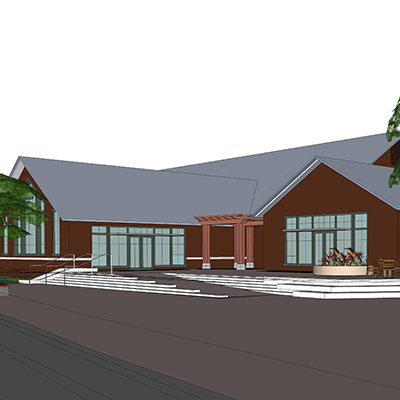 December 19, 2018
By isilva
What the Library Expansion Means for the Community
Dear Patrons,
On behalf of everyone at the Belvedere Tiburon Library, I hope you are enjoying this special time of year.
As 2018 draws to an end, it is a good time to both reflect and look forward. Personally, I have a deep appreciation for my role as the steward of our Library, which serves as our heart of the community – in both location and mission. In an area rich with cultural opportunities, our Library holds a special place in everyone's hearts and minds because our facilities and resources are free and open to the public. It is ours for all to enjoy.
Libraries are changing. They are no longer just a quiet place to read. They are social places where people gather, talk, collaborate, explore, and learn together. The demands on our Library – for programs, classes, events, and community meetings – continue to grow and are increasingly more relevant in all our lives. But our success has become our challenge; our Library has run out of physical space.

Your participation is important to ensuring that the Belvedere Tiburon Library continues to be one of the best small libraries in the world, equal in caliber to our world-class community, and a welcoming home for all.
The expansion project we have underway preserves the cherished look and feel of our existing building while creating dynamic and active spaces for all age groups. Highlights of our innovative design include:
•expanded Children's Library with an activity space, reading areas, a larger story hour room, and a digital lab
•dedicated Teen Library for hanging out, homework, arts and crafts, programs, and more
•new Creative Lab where people of all ages can tinker, create, learn, and explore
•expanded Program space to meet the demand for popular daytime and evening programs
•new Collaborative working spaces and group study rooms
•new location for our Corner Book Store, where good books abound and warm coffee can be found
We are off to a great start, with $14M of the $18M raised, thanks to the support and generosity of our lead donors. We are scheduled to break ground in the Spring of 2019, and will focus the next several months on additional leadership giving, as well as a community-wide fundraising effort to bring the campaign over the finish line.
If you have questions, please contact me by email, [email protected], or by phone at 415.789.2656.
Warm regards,
Deborah Mazzolini, Library Director
Belvedere Tiburon Library
1501 Tiburon Blvd.
Tiburon, CA   94920