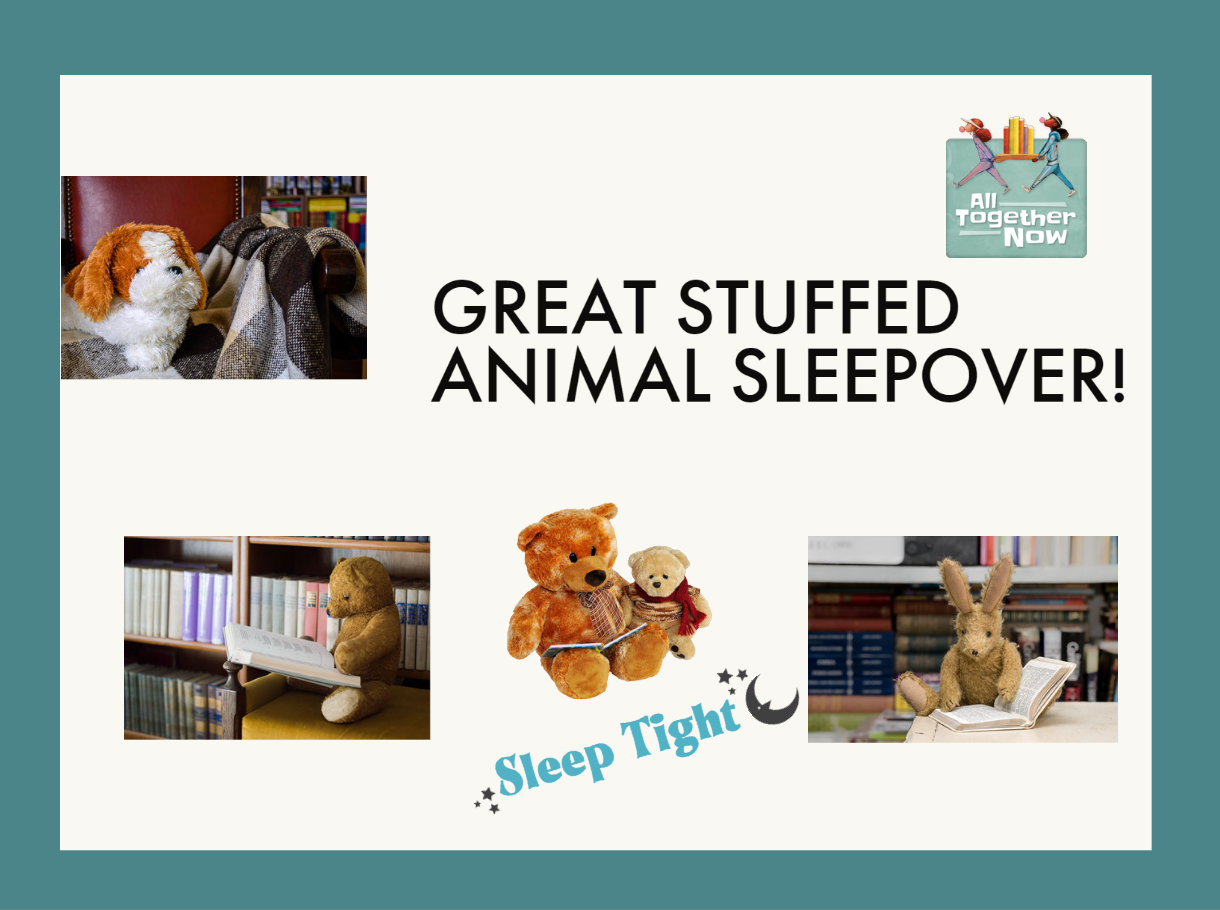 Great Stuffed Animal Sleepover!
Mon Jun 12, 2023
12:00 am - 11:59 pm
Let's kick off summer reading with a special sleepover for your favorite stuffed animal at the library.
Bring your favorite stuffed animal to the library before 4 pm on Monday, June 12, and your stuffie will stay for a sleepover!
Pick up your stuffie on Tuesday and see photos of the sleepover fun on Instagram and Facebook!
Attend Events
We often take pictures and videos at our events. Let us know if you want to be excluded. Call us at 415-789-2661